IN PROGRESS

Organ Preludes (2013-14)
In 2012, Dawson's 3 Estonian Songs were performed in a newly revised version at a special "In Memoriam" concert, organized to celebrate the life and works poet Andres Ehin. This performance took place at the Kaarli Church in Tallinn, Estonia. Following the concert, organist Piret Aidulo and Ted Dawson discussed the idea of a new project - the creation of a new work for solo organ. The Kaarli organ is the largest instrument of its kind in Estonia - a German-built romantic organ dating from the 1920's. This piece will consist of 6 movements in the form of Organ Preludes. The work is scheduled to be premiered in Tallinn in August 2014.
Trio for Oboe, Bassoon, and Piano (2013 - )
In 2013, the composer was asked to write a Trio for Oboe, Bassoon, and Piano for the Quebec-based group - the Amar Trio. To date, the first movement has been completed, and the rest of the work is in progress.
Dune (2006 - )
In 2006, Dawson created "Dune" for Large Brass Ensemble. It was inspired by early sketches of Mondrian that the composer had seen at the Gemeente museum in The Hague - one of many studies that the artist made of dune formations on the North Sea coast. One curious feature of this art work was its visual ambiguity of scale; whether one was observing a really large scale formation or something very small. This paradox developed into the primary generator of musical form - large and massive versus intimate and chamber-like. In 2012 there was discussion with the Viennese organization Harmonia Classica about mounting a revised version of the piece for chamber orchestra, and this has led the composer to continue reorchestration and revision.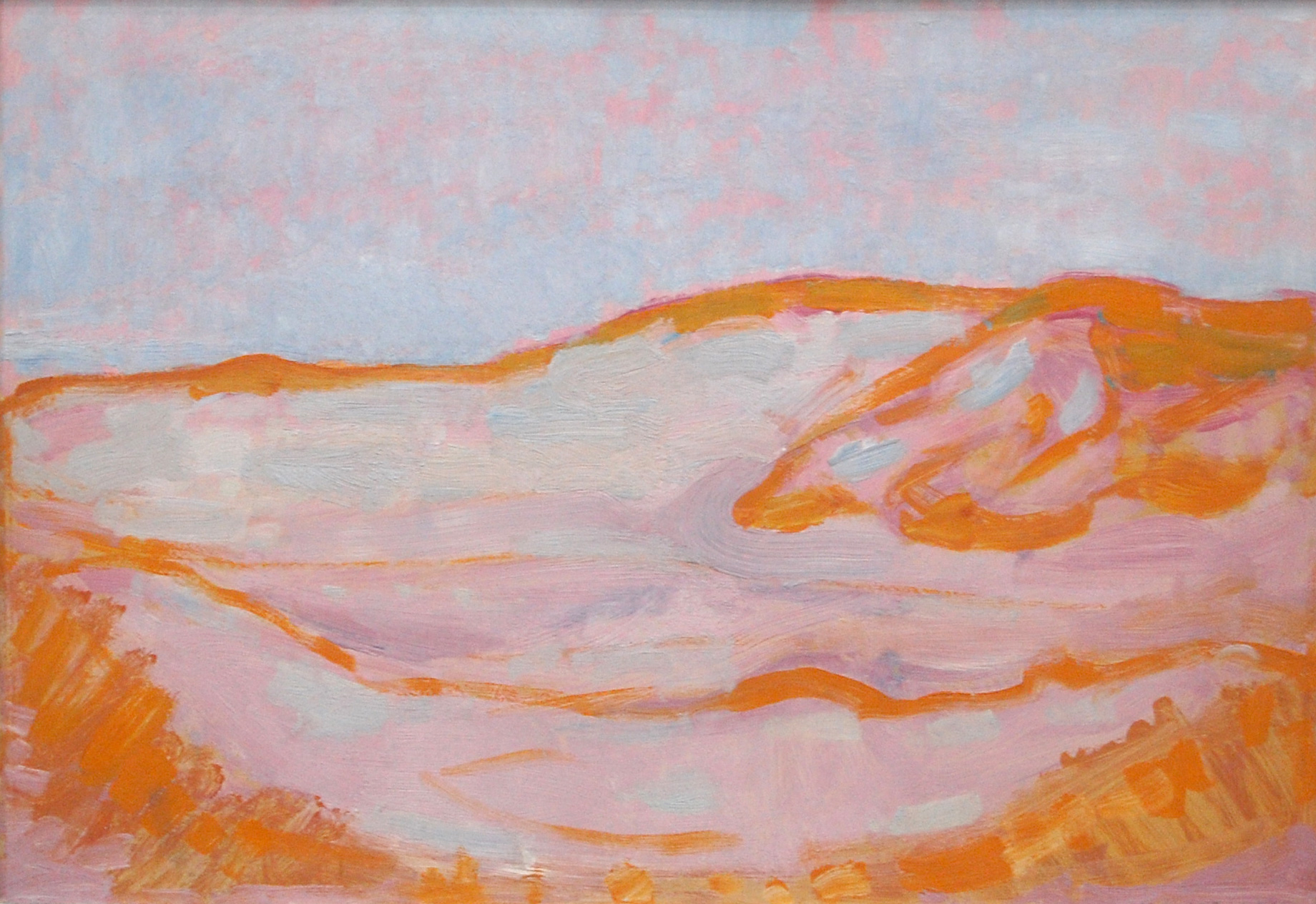 ¡@